Three pounds is progress (I guess)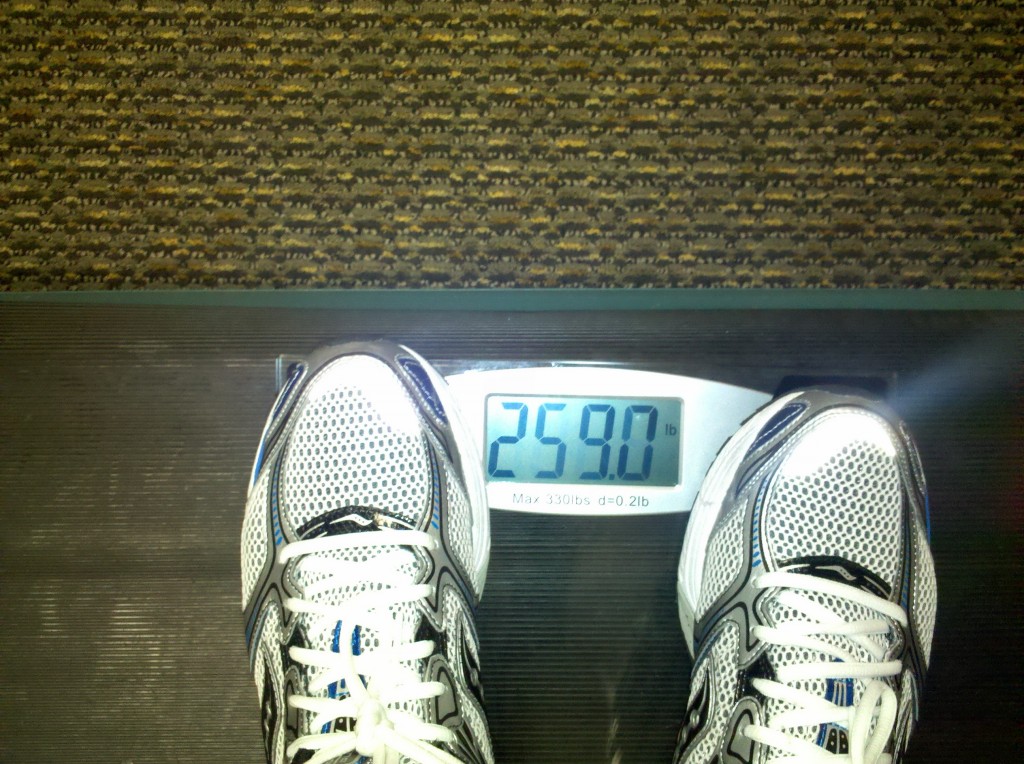 I don't know what's going on, and my trainer doesn't have all the answers, either.
I stepped on Paisley's scale at the gym this morning, and it told me I weighed exactly 259 pounds.
That's just 3 pounds of weight loss after seven days (2.6 pounds to be exact). I'm not going to sugar coat this: I'm disappointed, and I said as much to my trainer.
"That's actually a more healthy pace of weight loss than what we had discussed," Paisley told me. "But I expected you to lose more."
I did, too. Because I feel fucking fantastic. Even my sore muscles feel good in a weird, pleasurable way. Last week I stuck to the 40-40-20 diet without deviation, and really enjoyed it.
I'm wondering if I had a small setback this weekend at the coast, because my eating schedule got a little out of whack and I had a few cocktails and pigged out on pizza Saturday night with my friends. I went to the beach to work on three condos I manage, and I had planned to get a 10 mile hike in but I got too busy with my project.
"Too busy with work" has tempered my exercise schedule my entire adult life. I've got to get to the point where I was "too busy with exercise" to get all my work done. But I digress.
The scale at the gym and the scale I've been stepping on at home do not jive.
Last Wednesday I stepped on my personal scale — the first time I weighed myself at home in several months — and it said 252. On Thursday it said 249 and on Friday it was 249 again. When I woke up Thursday morning I even felt thinner. Not in a big way, but if you've ever lost weight I think you know what I mean.
Before I got to the gym this morning I let out a loud groan when my personal scale said 251.8. Three down, 2.8 up. What's going on?
"Do you have any ideas of why it might fluctuate like that?" I asked Paisley, referring to the apparent three-pound swing between Friday and Monday.
"It could be a lot of things," she said. "It could be your water weight or any number of factors."
Maybe I should have taken a shit before I went to the gym, and not right afterward?
Regardless, 3 pounds is progress. Because if I keep this pace, I'll lose 30 pounds in 10 weeks, and be poised — I hope — to win the Just Lose It! contest.
Still, I know I can do better.
Food Journal:
Breakfast: Oatmeal with milk and walnuts.
Snack: Protein water drink (why am I still drinking this crap?) with banana
Lunch: Tuna salad
Snack: Greek yogurt
Dinner: Grilled chicken, brown rice, steamed vegetables, salad
Exercise: Arm Day with Paisley plus 45 minutes cardio on the elliptical