A note to my constant readers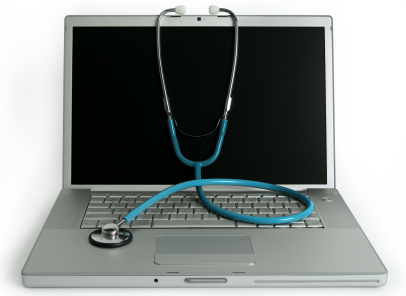 Dear three of you,
When this weight loss contest ends in a few days, I will be relieved that I can take a break from blogging as well. If you haven't noticed, I'm always a few days behind on the blogs. The former newspaper reporter in me just can't bring myself to publish an unedited first draft of anything. I write everything in a "Text Edit" file on my MacBook Pro, let it sit for a day or two (or four), then try to clean it up before posting with all my meals and corresponding photos.
Well, sadly I had to take my laptop to the MacBook Hospital today where it will undergoe treatment for the next 5-7 days. It wouldn't boot up last night at all and it might require a new logic board to fix. Gone with it are several unpublished blogs from last week that covered some fun topics, such as getting back into the skinny section of my closet, my obsession with protein bars and how nice it is to look down and see my balls again without needing a mirror.
I'll publish those as soon as the MacBook comes back from the Mac Hospital.
And thank you for being a constant reader.
— Troy
**UPDATE**
The laptop is back, and my unpublished files have been resurrected from the dead.
March 21: Getting back into the skinny clothes
March 22: Getting reacquainted with an old friend
March 24: Protein BEEFCAKE!!!
March 25: 1 pound?
March 27: Tunnel Falls: When mother knows best