And it keeps coming off: 15 pounds in six weeks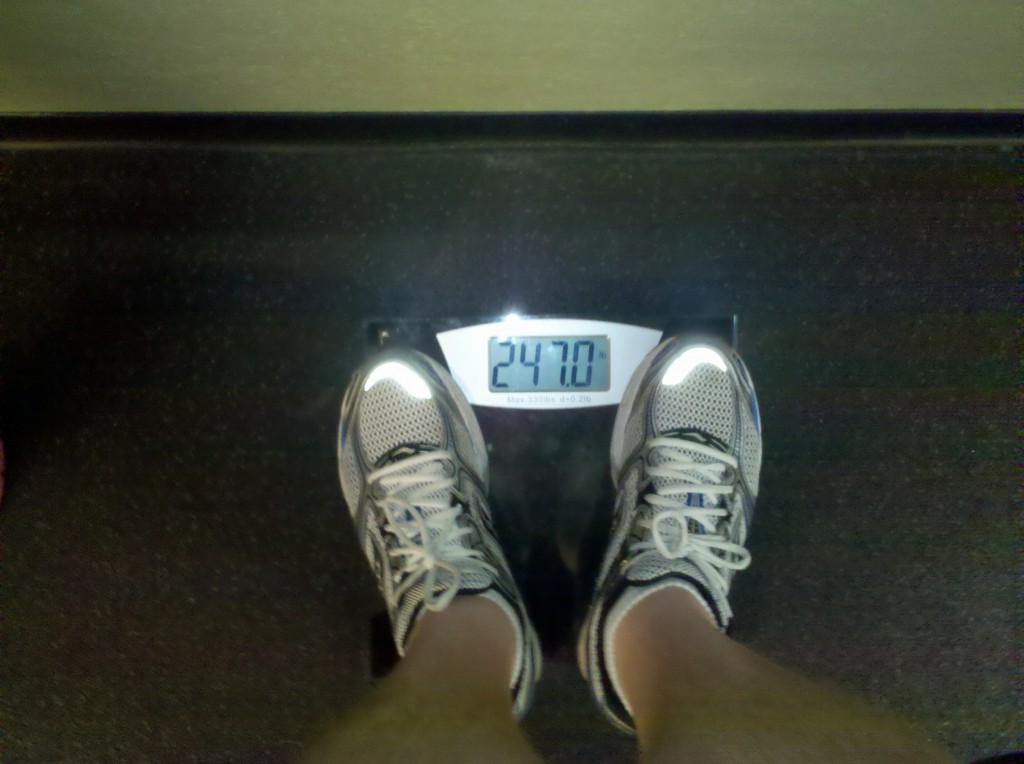 Paisley and I were so focused cramming two sessions in Monday morning that we forgot to do the weekly Official Unofficial Weigh-in.
Well, more good news: 247 pounds.
This is definitely good, despite the fact that I was sick last week, only worked out one day (Tuesday) and spent a debaucherous weekend with one of my best friends, Nolan.
I've said it before, and I'll say it again, I'm actually 5 or 6 pounds lighter than this because Paisley's scale is skewed high, but the point is this: On Day 1 this scale said 261.6 pounds. That means I'm down almost 15 pounds midway through Week 6.
This is awesome.
Food Journal (click to view):
Breakfast: 3 scrambled eggs, grapes.
Snack: Protein shake, cashews, 1 stick of low-fat string cheese.
Lunch: Baked salmon, apple, 1 stick of low-fat string cheese.
Snack: Perfect Food bar, grapes, cashews.
Dinner: Grilled chicken, apples and handful of walnuts (I couldn't finish all the apples).